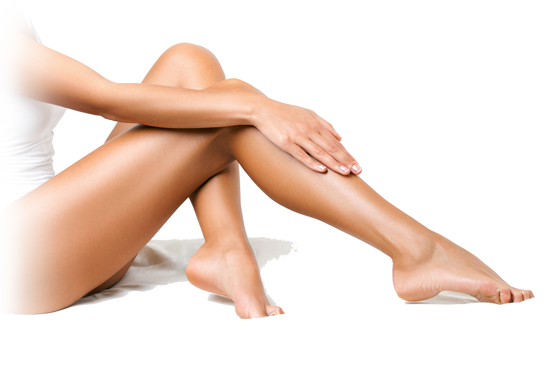 Fast Laser Hair Removal with the Vectus™ Laser
Do you wish you could stop shaving, but don't want to be embarrassed by excessive body hair? Finally, you can experience permanent hair reduction with laser hair removal treatments! The Vectus uses the latest laser technology to remove unwanted hair so you can retire your razor once and for all.
HOW DOES LASER HAIR REMOVAL WORK?
Unlike traditional methods that remove hair at the skin's surface, the Vectus uses powerful laser energy to destroy hair follicles below the surface of the skin. To prevent hair from growing back, multiple sessions will be needed to treat all of the hair follicles. The Vectus Laser can remove unwanted hair from the face, arms, back, underarms, legs, chest, and the bikini area without harming your skin. Laser hair removal is safe for most skin types.
WHAT TO EXPECT DURING LASER HAIR REMOVAL
Hair removal treatments normally last less than 30 minutes. The Vectus has a large laser spot size, meaning that even sizable areas like the chest, back, and legs can be treated quickly. The Vectus's Sapphire cooling tip makes the procedure safe and comfortable. Best of all, you won't risk cutting yourself shaving with a razor anymore. Patients are able to return to their normal routines immediately following laser hair removal without experiencing any downtime.
To schedule a consultation please contact Lucky Lime Clinic and learn more about permanent hair reduction with the Vectus Laser!
Full Face
Brows
Lip
Chin
Total Waist Down
Full Legs (incl. bikini)
Brazil
LA
Bikini
Full Arms
Half Arm
Underarms
Full Back
Half Back
Chest (incl. tummy)
$150
$30
$50
$50
$500
$400
$125
$150
$100
$200
$125
$75
$400
$250
$400
*all prices subject to change